Skip to content
Christmas is right around the corner! Use code Christmas23 for $450 off.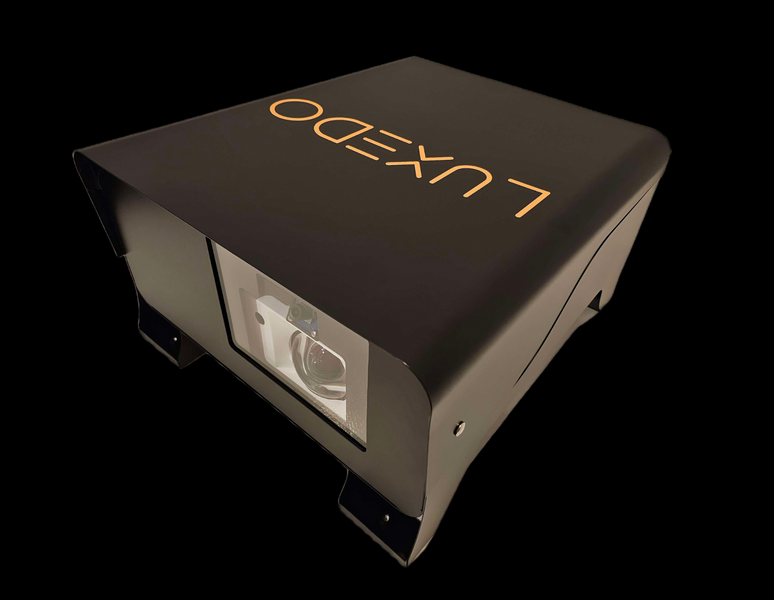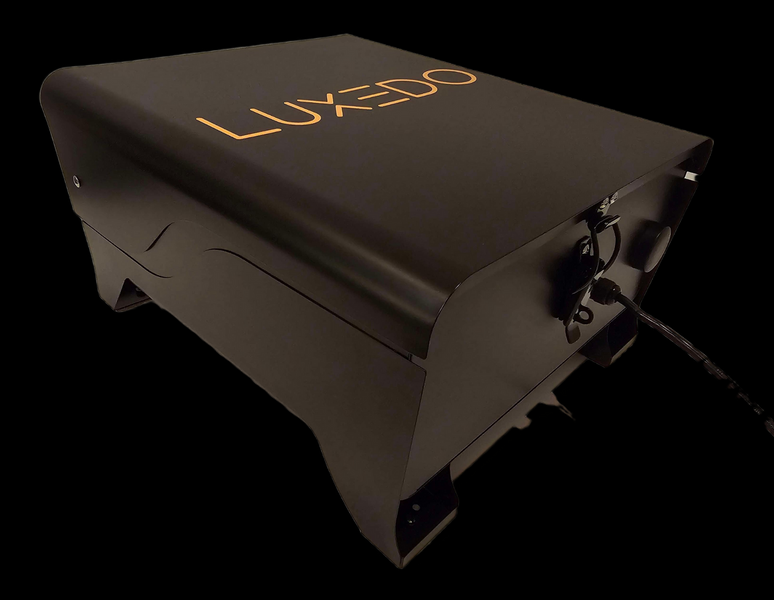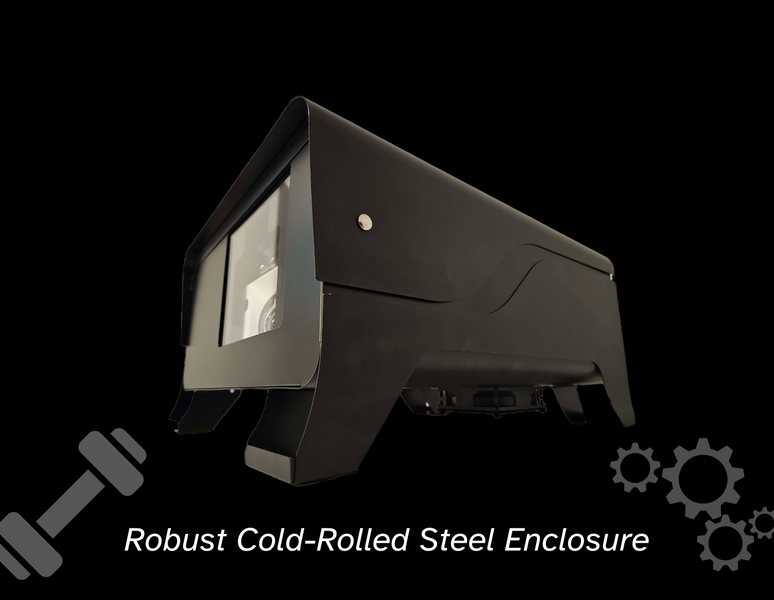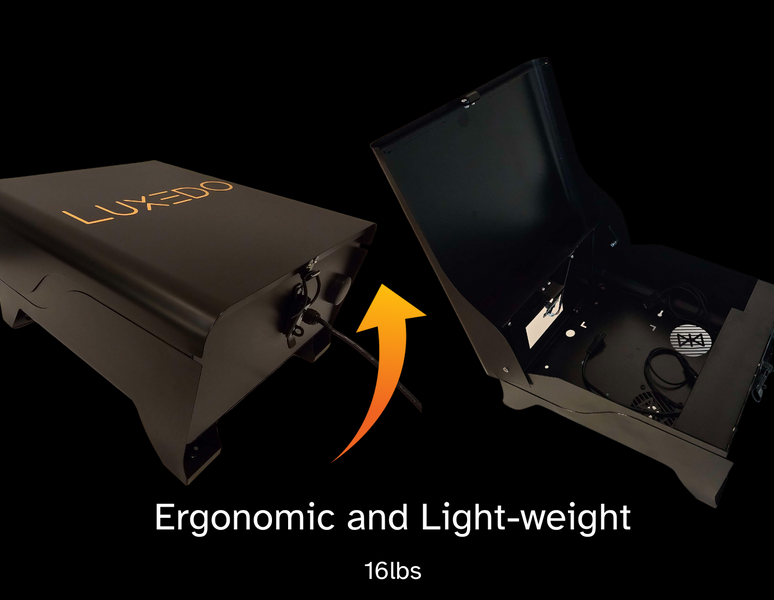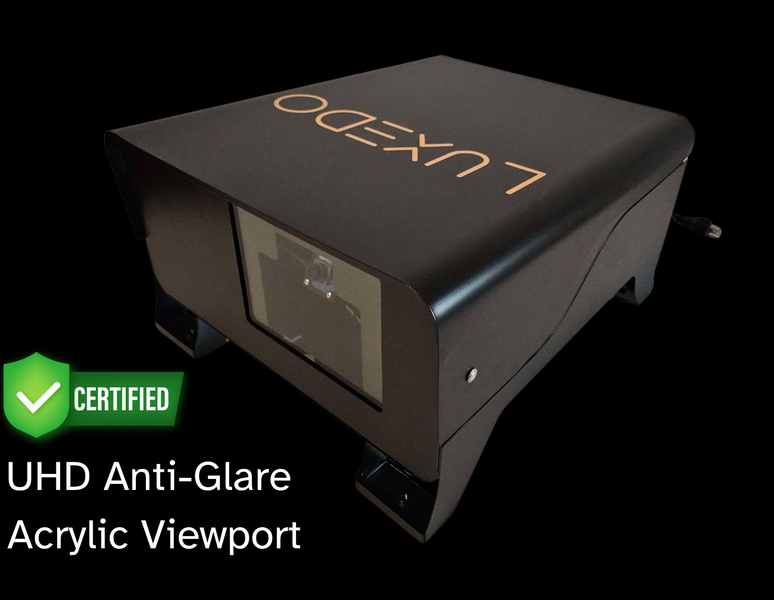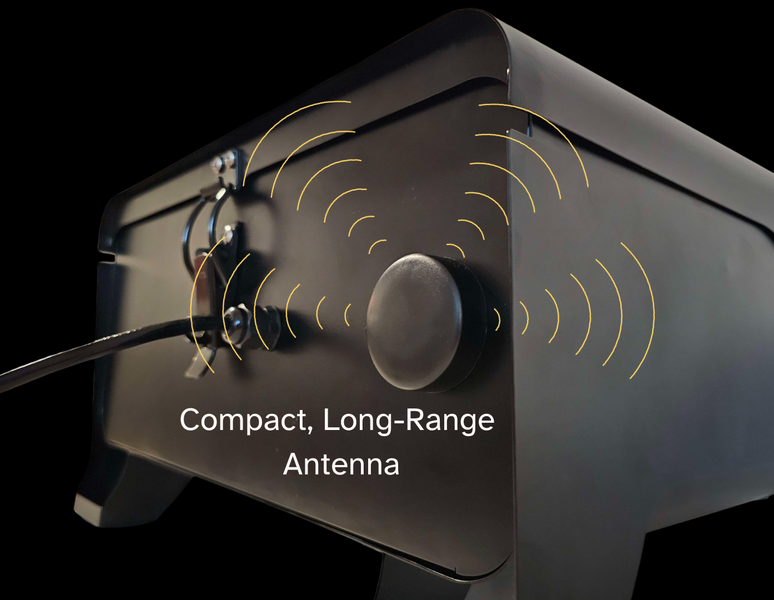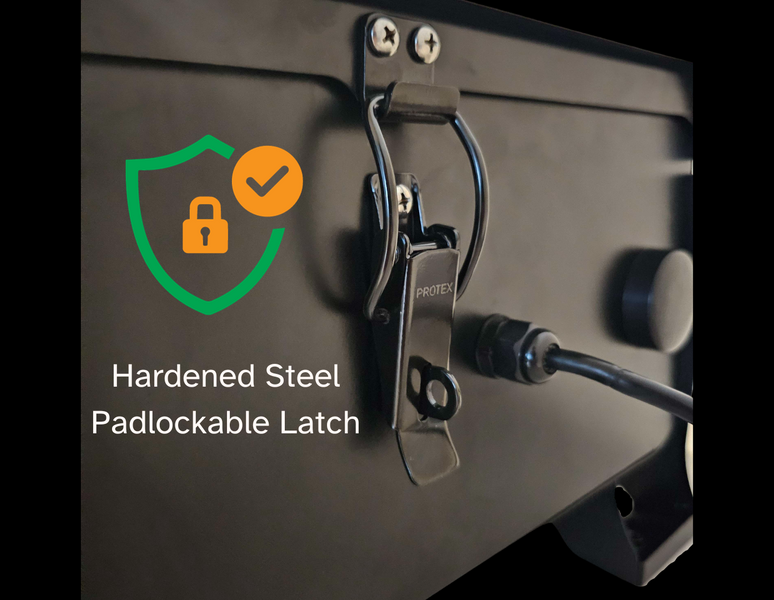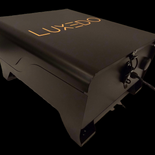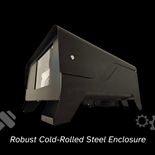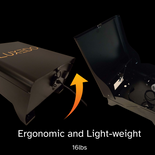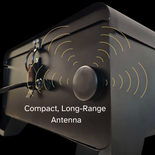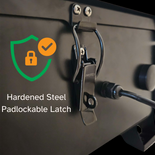 Full System
Luxedo Projection System v3
EXPERIENCE THE LUXEDO DIFFERENCE
The industry's benchmark just got better. Meet our most advanced Luxedo Projection System yet. This package comes complete with everything you need to create stunning high-definition 3D displays on any surface for any occasion. Choose from our 3,500 or 4200 ultra-bright lumen and Full HD 1080p resolution laser projectors, which brings twice the pixels for unparalleled brightness and sharper, more detailed images and 30,000 hours of maintenance-free operation. Enjoy the most cutting-edge projection technology and watch your displays come to life!
What's New with V3!
Fully assembled and plug and play ready
Durable steel construction
New laser projector included in every model
Ergonomic lid design
RS232 projector power management
Improved heat management
Faster processing and wi-fi connection
Compact, long-range antenna for better connectivity
Improved calibration
Padlock capable latch
Matte black electrocoated ultra-durable paint
Light-weight design
Ships within 2-3 business days.
Regular price
Regular price
$2,699
Payments as low as $225
Unit price
per
---
See higher lumen options
The Luxedo Projection System is made of robust cold-rolled steel with a scratch-resistant 5mil electrocoated powdercoat finish. The housing is weather resistant so your projector will stay protected from the elements all year long. Dual cooling fans ensure an ideal operating temperature, while the steel lockable eyelet keeps your device safe and secure. Ultra Clear, anti-reflective coated acrylic viewport ensures all your projects will be displayed with crystal clarity. Bolted inside is a 1080P wide-angle camera, and the powerful LuxCast CPU allows you to communicate with the Luxedo Portal and control your device from anywhere in the world.

The Luxedo Projection System comes standard with either a 3,500, 4,200 or 6,000 Lumen Native 1080p HD short throw LASER projector. Or choose from several commercial grade options to create the perfect Luxedo package for your application.
Completely Remote
The projector is controlled completely remotely. You can configure and operate your projector from anywhere in the world.
Luxedo Software
Your projector includes permanent, free access to a custom creative suite which allows you to light up and animate surfaces without complex graphic design software.
Images
Import your own digital art from any source.
Video
Upload and stream your own audio and video files to play on a sequenced loop continuously or set up on a queue.
Animations
We make animation easy! Our intuitive tools provide quick, clean ways to animate your projects.
Text
Choose from a variety of preloaded fonts to create compelling messages, interactive advertisements or engaging signage.
Decorative Displays
Create elaborate decorations for any holiday, celebration or event with customized graphics, skins, text, images and more.
Scheduling
Queue up days, weeks, or even months of content with our scheduling tool.
Audio
With Luxedo Radio, broadcast your projector's audio directly to anyone and everyone's mobile device!
Projector
Each option comes with a different Optoma projector.
3500 lumens - Optoma GT2000HDR
4200 lumens - Optoma ZH450ST
6000 lumens - Optoma ZU606TST-W
Resolution
Varies with projector selection.
3500 lumens - native 1920x1080
4200 lumens - native 1920x1080 with 4k compatibility
6000 lumens - native 1920x1200 with 4k compatibility
Throw Ratio
Varies with projector selection.
3800 lumens - 0.5 :1
4200 lumens - 0.5 :1
6000 lumens - 0.79:1
Brightness
Options range from 3500 lumens to 6000 lumens.
Communication
Projector is equipped with a high-powered Wi-Fi chipset and range extender
Weather-Resistance
Metal housing ensures resistance to almost any outdoor weather conditions
Anti-Theft Software
Devices are only powered on through your Luxedo software, which is only accessible with your username and password.
Security Eyelet
Luxedo hardware comes equipped with a security eyelet, offering the ability to secure your projector via stake or cabled lock.
Other Options
Click here to see our security guide.
Introducing Version 3
ONE SIZE CAN FIT ALL
This package comes complete with everything you need to create stunning high-definition 3D displays on any surface for any occasion.
Still Have Questions?
We can help! Check our frequently asked questions!
Choosing a selection results in a full page refresh.